BATHROOM RESURFACING ADELAIDE
You've either purchased a new home with a dated bathroom, or are looking to update your existing bathroom, but don't want to pay through the nose for a costly renovation. Bathroom resurfacing is the answer!
Resurfacing is a cost effective alternative to renovating and works out to be a fraction of the cost.
Here's a list of the benefits of bathroom resurfacing:
Add value to the resale of a home without a huge dollar investment
No need to purchase new tiles and pay for the expensive tiler
Resurface vanities, showers and baths without removal and refitting
No need to employ the services of a plumber
Resurfacing is a quick exercise as opposed to a full renovation that takes weeks to complete
Resurfacing is specially formulated to be hard wearing and long lasting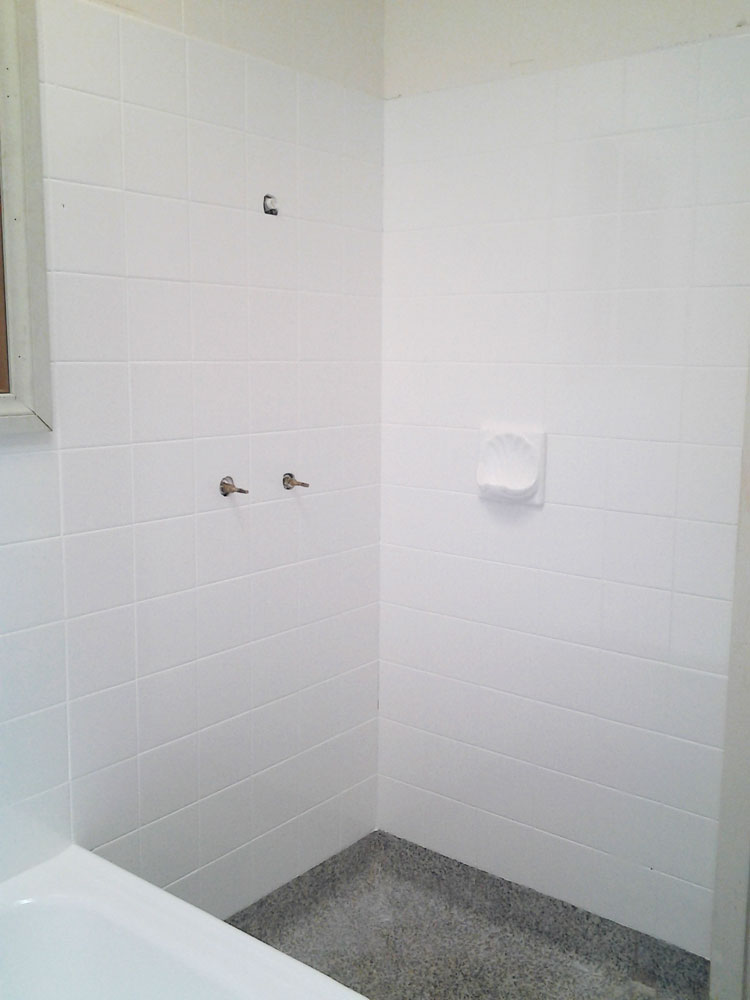 Resurfacing is a cost effective alternative to renovating. See below:
WE USE THE HIGHEST QUALITY PRODUCTS
Adelaide Bathroom Resurfacing uses only the highest quality products, developed by Hawks Research Laboratories. They are durable, long lasting and won't yellow.  We're licensed and fully insured so you know the job is in capable, qualified hands.
If you're interested in stone fleck surfacing or bench top resurfacing talk to Andrew about the available options.
Save time and money - Why renovate when you can resurface!
Contact us today for a free quote.
Contact Details
For all your bathroom resurfacing requirements contact us today.